INDIA:
Indians have been ridiculing a British daily on Twitter after it failed to recognise Bollywood actress Deepika Padukone in a report.
The Daily Mail reported that tennis star Novak Djokovic dined with a "female companion" in Los Angeles on Tuesday night.
The paper published several pictures of the duo leaving a popular restaurant. It also commented on Padukone's choice of clothes, but did not name her.
"While he [Djokovic] kept it casual, she appeared to have made more of an effort in sartorial terms, favouring a timeless monochrome colour theme," the paper wrote.
Indians were quick to let the paper know that the woman they called "the leggy brunette" was Ms Padukone.
According to Indian media reports, Ms Padukone is an old friend of both Mr Djokovic and his wife, and has made appearances at Wimbledon and other tennis tournaments in the past.
See their tweets below: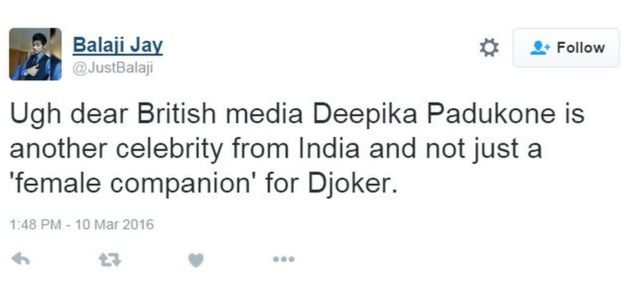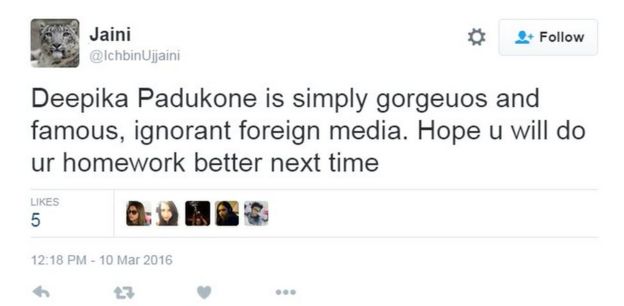 SOURCE:BBC AFRICA.