Conjoined twins are a rarity and only occur about once in every 200,000 live births. Being birthed alive is even rarer, about 40% of conjoined twins are stillborn, and living longer than 24 hours is almost improbable – about 35 % of conjoined twins die within a day after they're born.
This means that the conjoined twins on this list are absolutely extraordinary! Every single one of them has defied their doctors' predictions and overall have gone on to live happy, healthy, and well-rounded lives.
The following is a list of all the notable living conjoined twins that we could find.
6. Krista and Tatiana Hogan (October 25, 2006 – Present)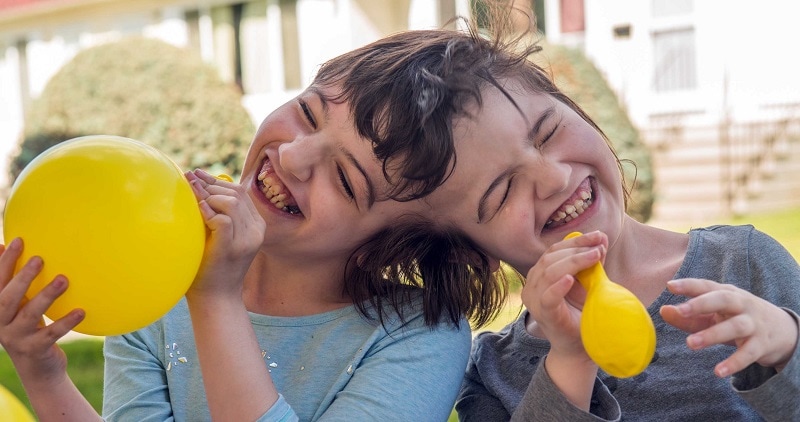 While Krista and Tatiana Hogan may be the youngest conjoined twins on this list, like the other twins they have defied great odds to make it this far. The Hogan twins are joined at the head and their brains are connected by a thalamic bridge.
The most fascinating thing about their condition is that Tatiana can see out of both of Krista's eyes while Krista can only see out of one of Tatiana's.
The twins even say that they can "hear" one another's thoughts without having to speak.
Krista and Tatiana will be turning 12 soon and are living happy lives with their family in Canada.
Most recently, a documentary about Krista's and Tatiana's lives called Inseparable was released by the Canadian Broadcasting Corporation (CBC).
5. Anastasia and Tatiana Dogaru (January 13, 2004 – Present)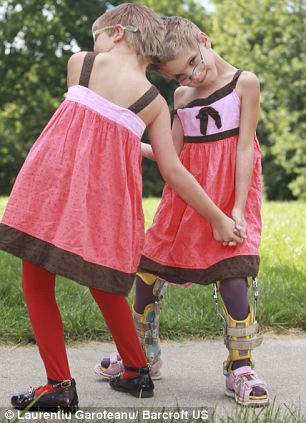 Anastasia and Tatiana Dogaru were born to Romanian parents in Rome, Italy, but were brought to the United States as babies by the Dallas-based nonprofit World Craniofacial Foundation.
Doctors had hoped that they would be able to someday separate the twins, but the surgery was finally called off in 2007.
As the Dogaru twins got older, more complications arose and both twins developed various health problems.
The last time that Anastasia and Tatiana's story was covered was in 2011 and there have been no updates on their condition since.
At the time, the Dogarus said that they had settled down in Chicago and that the twins were doing their best to live happy lives despite being unable to undergo separation surgery.
Anastasia and Tatiana's parents said that they are still hoping for a medical breakthrough to make their surgery possible.
4. Abigail and Brittany Hensel (March 7, 1990 – Present)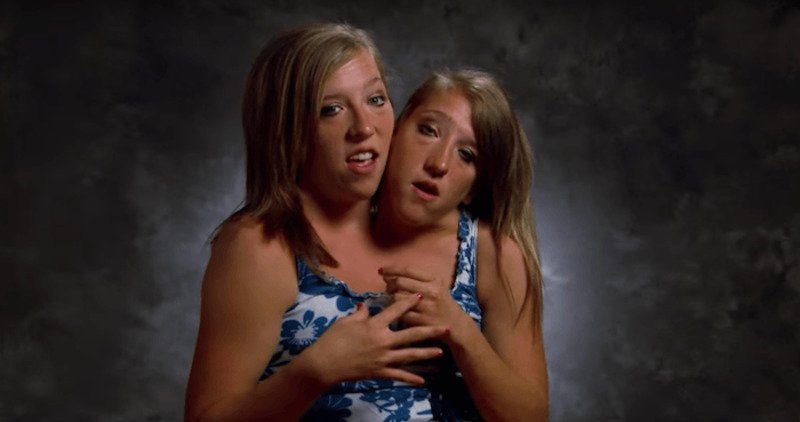 While all of the conjoined twins on this list have been featured in various news outlets and documentaries, Abigail (Abby) and Brittany Hensel were so famous at one point that they were given their own docuseries on the TLC television network in 2012.
Since Abby and Brittany were born in 1990, people have always been fascinated with them. Their life story was featured in Life magazine and The Oprah Winfrey Show.
Abby and Brittany are one of the rarest conjoined twins, known as dicephalic parapraxis, which means they share a torso by having two heads side by side. Like any other twins, the Hensels each have their own personalities.
Both of them graduated from Bethel University in 2012 with an education/teaching degree. Today, Abby and Brittany are 5th-grade teachers and live a low profile life away from the spotlight.
3. Ganga and Jamuna Mondal (The Spider Sisters) (1970 – Present)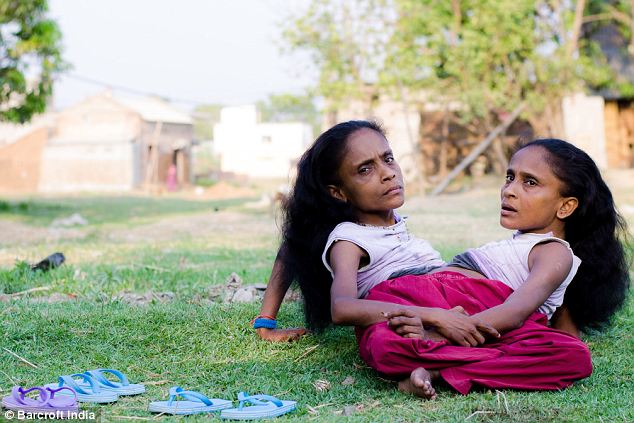 Ganga and Jamuna Mondal, better known by their stage name the Spider Sisters, are the oldest conjoined twins outside of America.
The Mondals were born in India sometime around 1970 (their exact date of birth is unknown) and were immediately met with superstitious awe.
The villagers in their hometown offered money to their parents and their uncle, who is their manager, decided that the twins could make more money if they joined the circus.
The twins have been traveling circus entertainers since then. A few years ago, the Mondal twins were in the news because they had both fallen in love with the same man.
While this might seem scandalous, the twins are happily sharing their boyfriend, Jasimuddin Ahmad, who says that he loves them both.
2. Lori and George Schappell (September 18, 1961 – Present)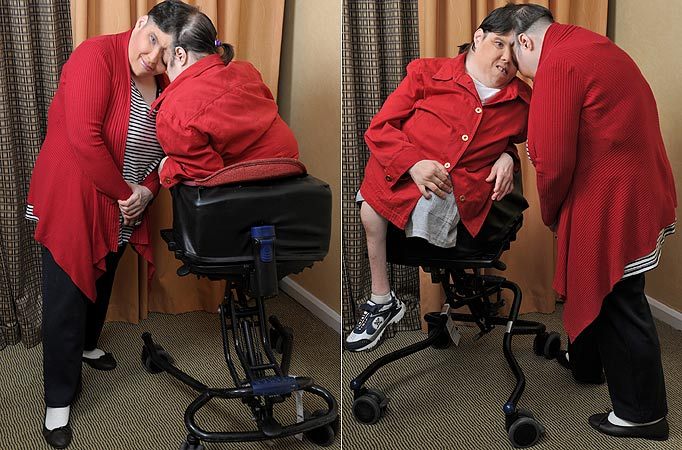 Lori and George Schappell, born Lori and Dori Schappell in 1961, are probably the most interesting conjoined twins alive.
According to the Schappell twins, they live "very normal lives", which they have had to fight for.
After it was determined the Lori and George could not be separated, a court decided to take them away from their parents and placed them in an institution for patients with severe mental disabilities – neither twin is mentally impaired. However, when the Schappells were in their early 20s, they fought a legal battle with the institution to be released and ended up winning.
Since then, the Schappells have lived rich and full lives. George, who was originally named Dori and female, said that he identified as male and has been living as a man since around 2006.
Lori has had several relationships and was even engaged before her fiance was killed by a drunk driver. Both twins have appeared in various documentaries and have also acted in scripted television shows.
1. Ronnie and Donnie Galyon (October 28, 1951 – Present)
At 66 years old and counting, Ronnie and Donnie Galyon are the oldest living conjoined twins in the world.
The Galyon twins are also the only male conjoined twins alive right now. In 2014, Ronnie and Donnie were recognized for their remarkable longevity and now hold the official Guinness World Record as Oldest Conjoined Twins Ever.
Ronnie and Donnie were born in 1951 and are connected from the sternum to the groin and have separate hearts and stomachs, but share a set of lower digestive organs.
When Ronnie and Donnie were four years old, their father took them around the U.S. as a sideshow attraction to earn some money for the large Galyon family.
The Galyon twins were carnival and sideshow entertainers for over 30 years and have been featured in the news and on television. Today, Ronnie and Donnie are retired and live in a house that they bought with their sideshow earnings.